Digital Marketing Tools for Digital Mkt Agency in 2021
The secret to running a successful organization is to use the right tools and technologies to handle and automate as many aspects of the company as possible so you can concentrate on your clients' needs. Having great resources assist you and your senior team in different areas like logistics, resourcing, CRM, and reporting would enable your team to concentrate on providing value to your clients.
Each year, An Bui and his Team will assist you in identifying and implementing the best marketing agency tools available in 2021. An Bui compiled a list of tools and technologies to assist you in areas that are critical to ensuring your agency operates smoothly so you can concentrate on your customers in this post. If you wish to know about An Bui, enroll now in his online digital marketing course, the Online Career Accelerator. Now, let dive into some must-have tools for managing your Digital Agency.
10 Must-Have Tools For Managing Your Digital Marketing Agency in 2021
1. SEMrush 
SEMrush is a search engine optimization tool. It is a great tool to use if you're serious about developing your SEO strategy. Our favorite all-in-one digital marketing platform is SEMrush. This tool aids in keyword analysis, location monitoring, and the identification of backlink opportunities. This tool uses to conduct a full professional SEO audit. SEMrush's most recent update also includes improved content marketing, advertisement, and social media tools.
2. HubSpot 
HubSpot is a company that specializes in online marketing. It is a must-have platform for anything you'll need to run a successful inbound marketing campaign. HubSpot is a content management and CRM framework. Also, for email marketing, blogging, social networking, and landing page creation. You can also use HubSpot's new and improved analytics software to analyze critical KPIs.
3. Moz
Moz has a large number of free and paid SEO resources. You can easily perform site audits, keyword analysis and track your search engine rankings with Moz's support. The MozBar Chrome plugin, which displays instant metrics when viewing any page or SERP, is highly recommended.
4. Google Analytics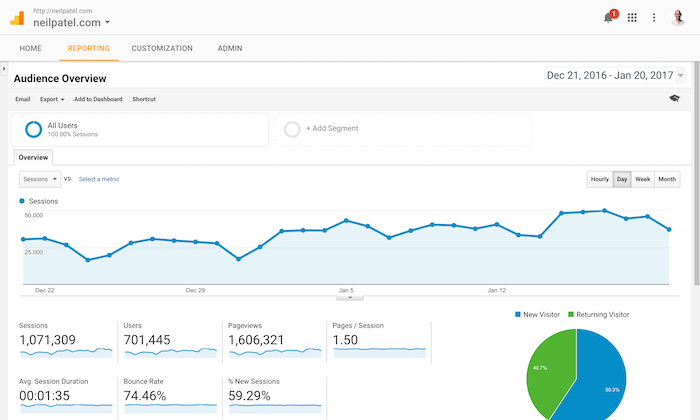 For those working in the digital marketing industry, Google Analytics is an easy option. This tool will seem advanced at first glance, but if you use it to its full potential, you can gain a wealth of information about how your users interact with your website. Google Analytics is a web analytics tool from Google that monitors and records website traffic. It is now available as a platform within the Google Marketing Platform.
5. Canva
Canva is a fantastic tool for making professional-looking graphics. You can easily use this tool to build social photos, CTA buttons, and infographics for free, regardless of your design experience. To help you customize your project, Canva has a library of models, clip art, and fonts. It is an excellent tool for those who do not have access to more sophisticated design tools such as Photoshop or InDesign.
6. Screaming Frog SEO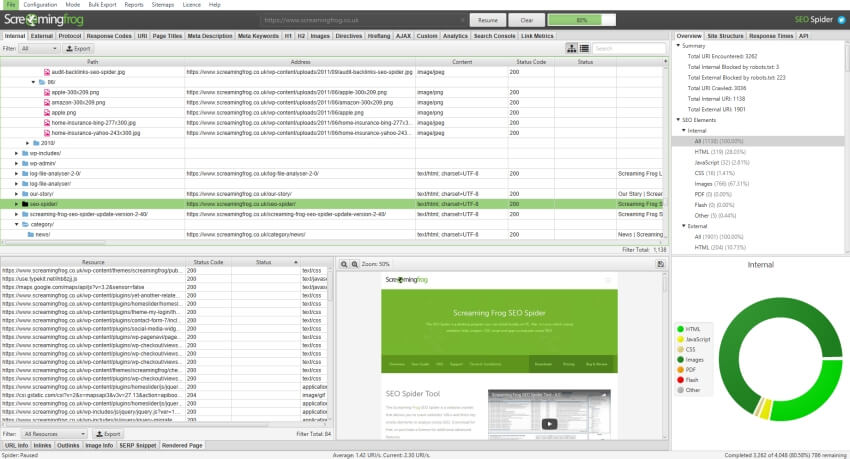 Screaming Frog is an SEO crawling tool that is simple to use. This tool will provide you with valuable SEO-related information about your site that you can download and save for future reference. From basic on-page SEO elements to more high-level perspectives like HTML, CSS, and Javascript, Screaming Frog has you covered.
7. Frase
Frase is an excellent content management tool that any digital marketer should have on hand. Frase employs artificial intelligence (AI) to provide advanced content analytics that can help you improve your search visibility and website traffic. Use Frase to enhance or refine your current content.
8.BuzzSumo
BuzzSumo is a research and monitoring tool that can help you spot trends on a particular topic. This tool will assist you in coming up with blog or social media ideas, creating high-performing content, tracking your brand's success, and identifying influencers with whom you may want to collaborate. Despite the fact that BuzzSumo is a paid service, you can sign up for a free 7-day trial to try it out before committing to a subscription.
9. Structured Data Testing Tool 
The Structured Data Testing Tool is a must-have if you're using structured data on your website. With a single click, this free Chrome extension checks the structured data on any webpage. Use this tool to check if your pages are correctly marked up or to learn about the schema your competitors are using.
10. Detailed SEO Extension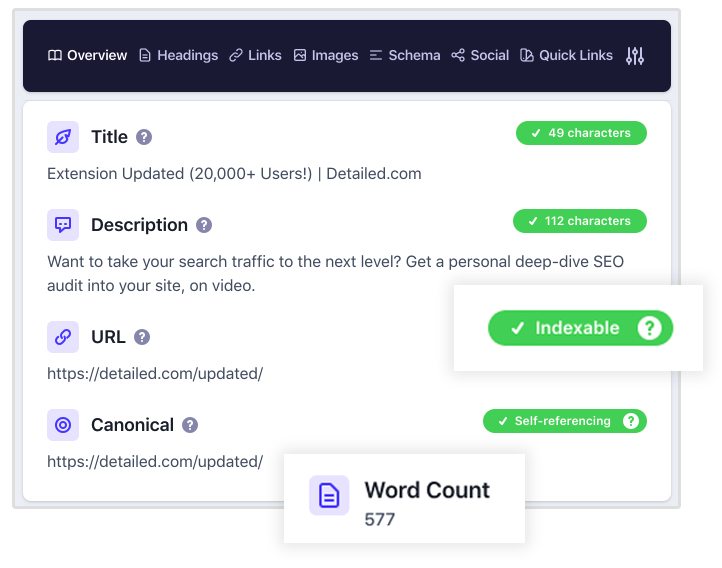 The Detailed SEO Extension is a great choice if you need fast SEO insights on any webpage. In seconds, this free Chrome extension generates crucial SEO info. To make sure your pages are properly optimized, look at their title tags, meta descriptions, schema, and internal connections.
Quick Takeaways:
Some digital marketing tools are practically needed for tasks such as keyword analysis, brand tracking, email automation, and more.

The majority of tools have both free and paid versions. Some tools have consistent freemium versions with limited functionality, while others provide free trial versions of the complete version. Plan a clear budget for your tools and increase it as your ROI grows.

For your digital marketing campaign, plan your tools based on your brand's objectives. Having a dedicated tool for and mission, such as keyword analysis, content research, and social media, is beneficial. Certain resources, on the other hand, have a comprehensive set of features that cover almost all.
So, what's next?
A good digital marketing strategy is integrating a combination of the above tools that work for your specific company. It is the first step in narrowing down which digital marketing tools you need to get ahead of. Whatever your objectives, these secure, strong, and free digital marketing tools for entrepreneurs will help you take your company to the next level for less money.
Become a member of An Bui's Online Career Accelerator to find the right tools for your agency. An Bui is a genuine digital marketer who is willing to share all of his knowledge in an interactive course. He has a lot of experience with digital marketing and has helped a lot of people get jobs in this sector. Just go to An Bui digital marketing website https://onlinecareeraccelerator.com/.
The Online Career Accelerator brings together the latest career advice and preparation from business thought leaders and experts of digital marketing. Even if you don't have a degree, qualifications, or experience, you can start studying and working from home. 
Enroll and get an 80% OFF Deal today or Join FREE An Bui webinar training here! Follow An Bui on Facebook | Instagram | Twitter . You can Also SUBSCRIBE to An Bui Youtube Channel for more videos!